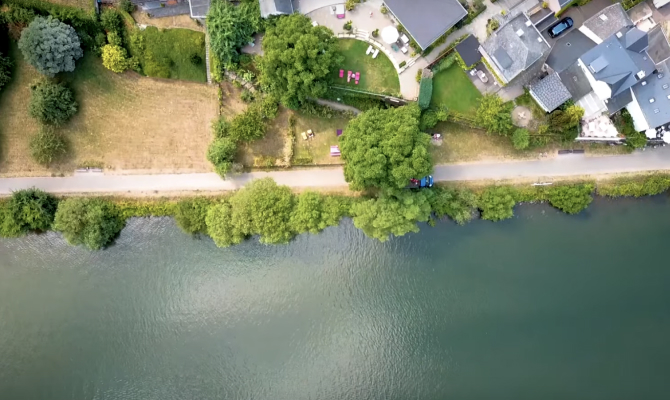 Welcome
The Senhalser Höfe is a five star holiday residence (DTV classification) situated on 3,700 square meters of beautifully landscaped property on the Moselle River in the quiet historic village of Senhals. Unique is the spacious park with lounge furniture and deck chairs directly at the riverside.
Houses
Our complex is composed of five lovely apartments in modern country style and three apartments in the style of Midcentury located in the House No. 15, about two minutes walking distance from the park. The Alte Winzerhaus sleeps up to 8 people, the Rosenhaus and the apartment Rebenhof sleep up to 4 people, the apartment Nussspeicher accommodates 2 people and the Gartenhaus sleeps 2 people. The House No. 15 locates the apartments Apfelgarten sleeps up to 5 people, the apartment Kirschgarten sleeps up to 4 people and the Weingarten for 2-3 people. In total we can accommodate up to 34 people. The cottages and apartments are designed for self-catering. All apartments are equipped with fully equipped kitchens. Our private bathing jetty invites you to swim in the river.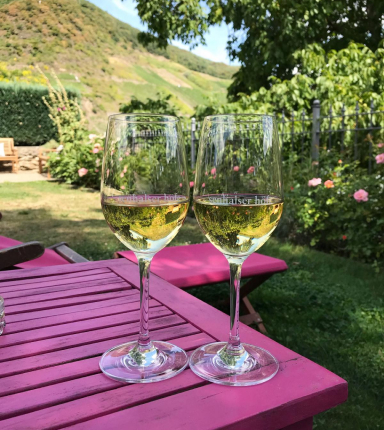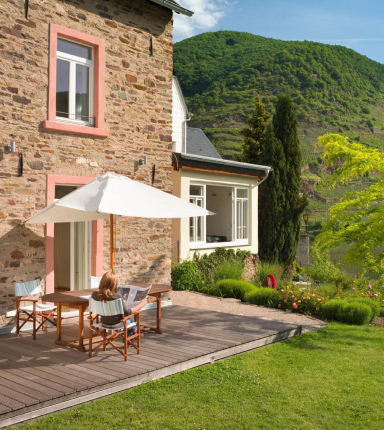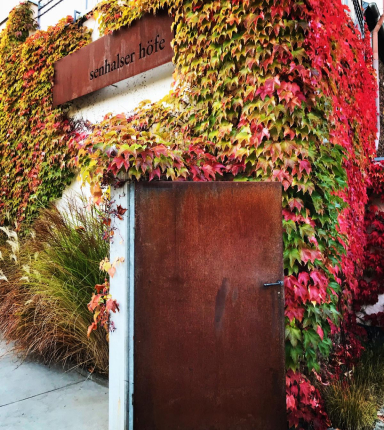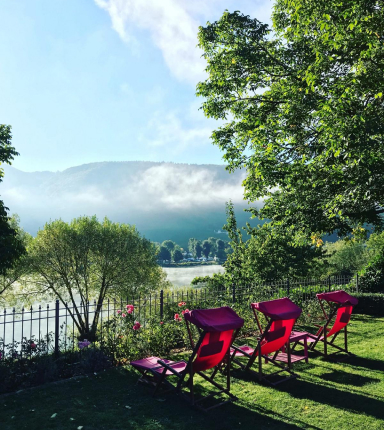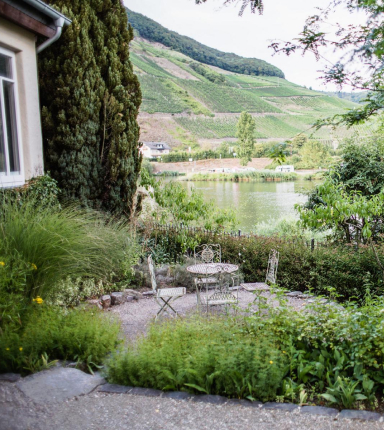 A beautiful retreat built and run with love. The apartments are very beautiful and tastefully decorated in different styles, the cleanliness literally impeccable. The park area takes you to the Mediterranean region, the fig tree, the olive trees, the wisteria and the many lizards, just wonderful. What could be better than hopping into the Moselle after a day out at the hotel's own bathing area, grabbing a bottle of Riesling from the self-service fridge in the bull pen and making yourself comfortable on one of the sun loungers.
Lake Garda feeling in Germany. We felt very comfortable in this dreamlike ensemble of vacation apartments. The direct, slightly elevated location on the Mosel with a view of the vineyards is unique and gives you that Garda Lake feeling. Everything is lovingly restored and furnished to a high standard, without wanting to be too perfect. It is also nice that we felt welcome here with our small children and never "out of place". That is for luxurious accommodations anything but self-evident! Thank you Kohnen family, we will be happy to come back.
A wonderful and harmonious family weekend in a really exceptionally beautiful vacation apartment. Thanks also to the great hosts for the great tips and the charming evening on the terrace. We felt very comfortable and will be happy to come back.